"One of the most beautiful qualities of true friendship is to understand and to be understood."
– Lucius Annaeus Seneca
Invite your team in for lunch (don't forget your mortgage brokers, title company and home inspector)
Order lunch in as a team.
"As a startup, we're lucky if our employees make time to warm up leftovers for lunch. Rather than living off of office snacks or eating the scraps that are left from last night's soggy dinner, our team makes a conscious effort to take a break, order lunch in, and bond as a team. By group ordering, we've been able to remain focused during our afternoons, lessening the derailment problem you might see when everyone leaves for lunch and can't get back on track once they return. Not only does our team stay fed, but some of our best ideas have come from our time around the lunch table together."–Chris Baggot, CEO of ClusterTruck, a delivery restaurant that brings people high-quality food wherever they are, achieving 50,000 paying customers within the last year, an annual increase of 194 percent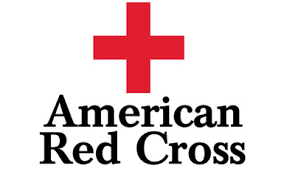 With a barrage of devastating hurricanes, wildfires, earthquakes and floods, natural catastrophes have affected millions of people around the world this year. Shortly after Hurricane Maria pummeled the Caribbean, a Tech Tip about keeping your smartphone charged during a disaster suggested the most basic methods to use when the usual backups — a generator, spare battery and car — are not available. (Yes, cellular networks may also be down in a disaster, but in the case of still-hurting Puerto Rico, Alphabet's Project Loon and its telecom partners are trying to provide internet connectivity by way of hot-air balloon.)
Loss of personal photos and documents can be another side effect of a disaster, and Tech Tips also offered advice on the best ways to use your smartphone or third-party services to create digital copies of photos and documents. When the storm clouds gather, having an online backup tucked away on your own private cloud can provide peace of mind.
---
Understanding You All!
Mike Stott
Cell: 678-232-0927
Office: 770-726-1256
International Coach Federation • Certified ACC